Ski tours - Valle Maira - Piedmont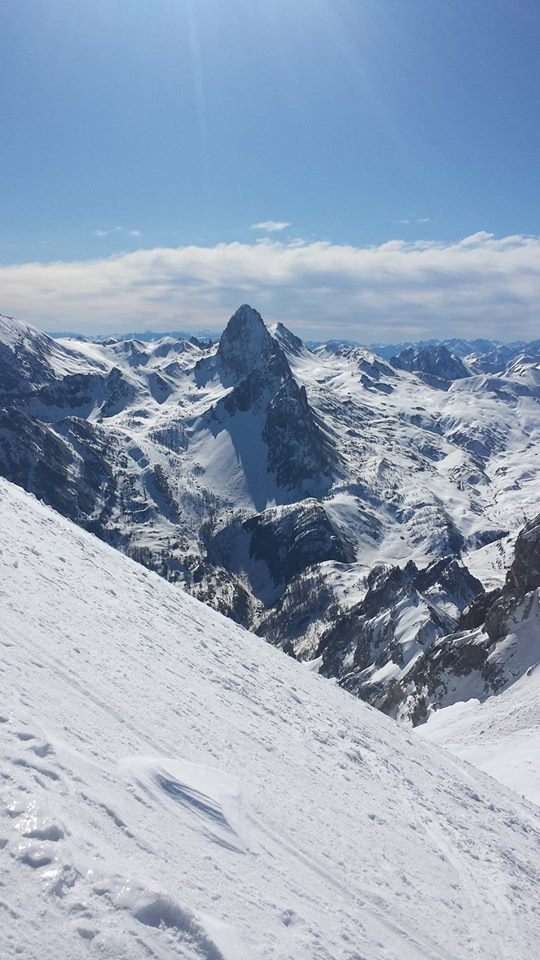 You can enjoy the wonderful world of ski touring in the Maira Valley on more than 130 routes! The ideal period is from the end of January until early April. Maps and tour descriptions - for snow shoe tours as well as for ski tours - are available at the reception.
The tour guide book "Charamaio Mai en Val Maira" and the tour maps of Bruno Rosano are highly recommended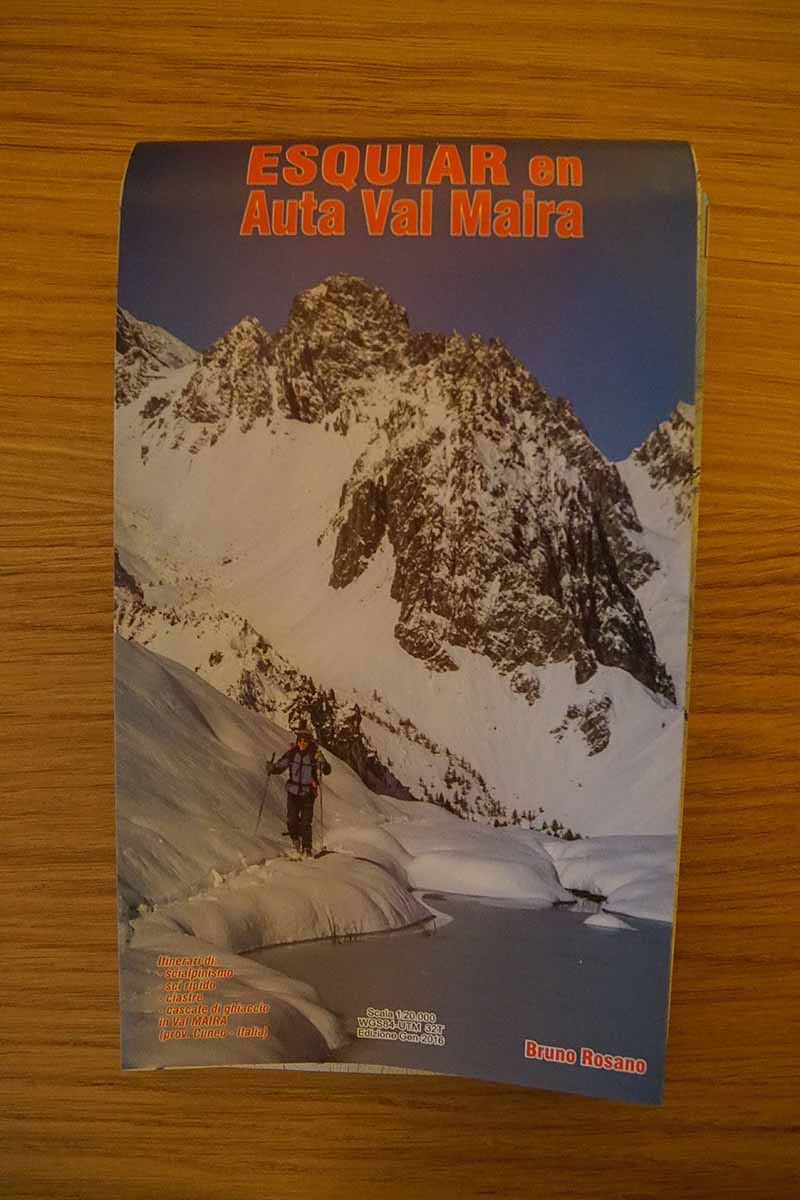 ESQUIAR en Auta Val Maira

Bruno Rosano

Map for ski tours
1:20000, tear and water-resistant
Available for purchase at the Hotel Village Ceaglio - Euro 10,-
from the same author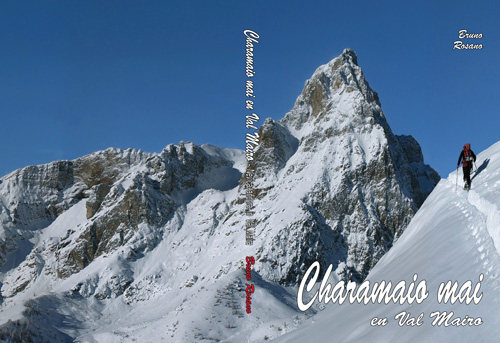 Bruno Rosano: CHARAMAIO MAI, 135 ski tours in the Maira Valley - 320 p.


All titles are available for purchase in the Hotel Vilage Ceaglio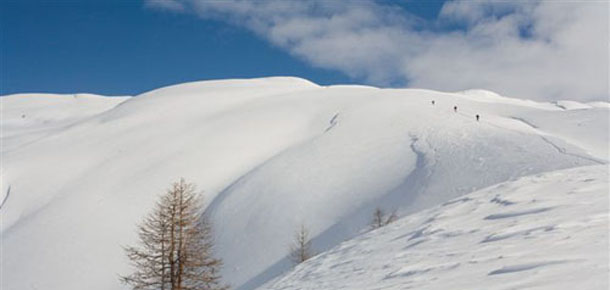 Ascension à Punta Tempesta, Vallon de Marmora, Val Maira.
(Foto: Nicolas Fojtu)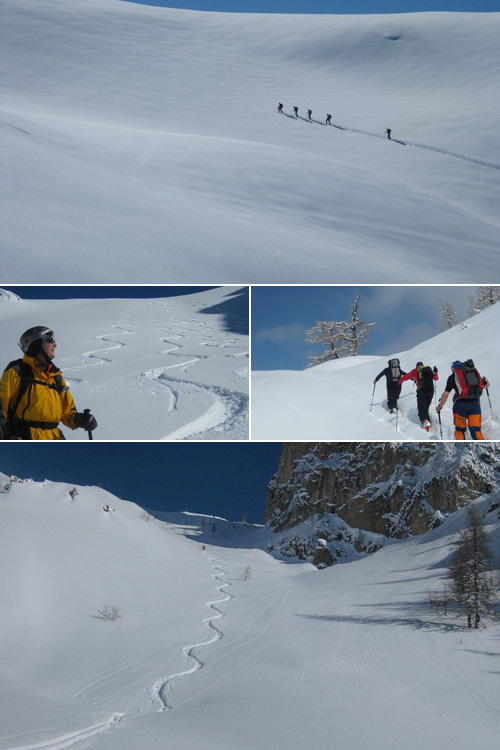 Ski tour impressions
( Photo: Katharina and Daniel Schaffhauser )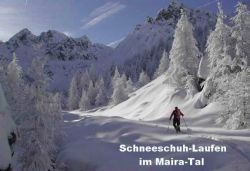 Many ot the ski tours are also pleasant snowshoe tours
All points of departure to the ski trips are accessible within a short distance from the Hotel Village Ceaglio
(2 - 15 km).
The Hotel Village Ceaglio in Marmora-Vernetti family-owned and -run, since 1933, is the ideal base for your stay in the Maira Valley

- Sketches of routes
- Internet access
- Drying room with a shoe-drying device
- Ski-room with video security
- A washing machine is available for a small fee
- free W-LAN access

Good to know:
- solar cells (Hot water and heating)
- optimized thermal insulation and acoustic isolation
- spacious shower rooms

3 rarities in Italy - in the Hotel Village Ceaglio already realised

1: Room "Mulo" - 2: Room "Bellino" - 3: Shower - 4: Shoe dryer equipment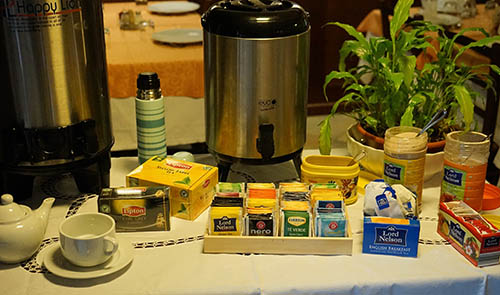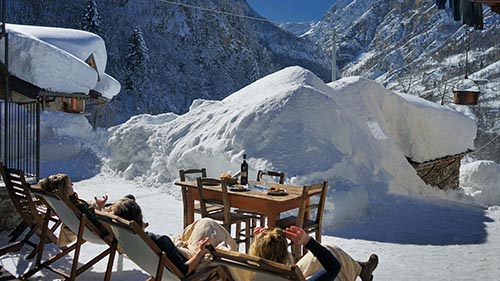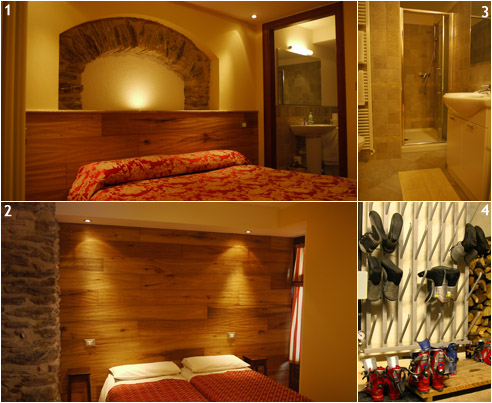 Ski tour suggestions
The following presentation of some ski trips show only a small selection out of the immense tour program in the Maira Valley.
Cima di Test, 2629 m
Point of departure : Marmora - Tolosano, 1520 m
Elevation gain : 1110 m
Level of difficulty : moderate
Exposure : all
Time needed : 5 h (Rise )
Season :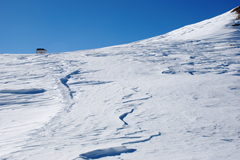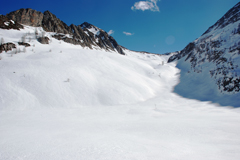 Monte Bodoira, 2747 m
Point of departure : Canosio - Preit, 1540 m
Elevation gain : 1200 m
Level of difficulty : moderate - difficult
Exposure : N
Time needed : 3 h 30 (Rise)
Season : December - April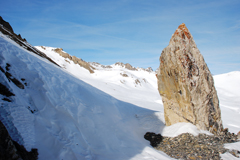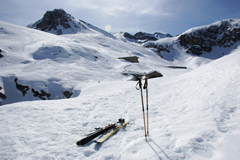 Monte Viraysse, 2838 m
Point of departure : Acceglio - Saretto, 1540 m
Elevation gain : 1300 m
Level of difficulty : difficult
Exposure : E-NW
Time needed : 3h 30 (Rise)
Season : December - April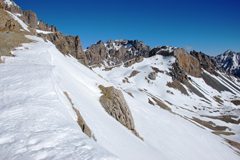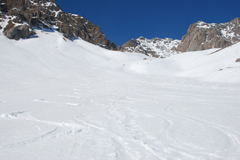 Monte Casorso, 2774 m
Point of departure : Canosio - Preit, 1540 m
Elevation gain : 1230 m
Level of difficulty : difficult very steep terrain
Exposure : NE-SE
Time needed : 3h (Rise)
Season : January - April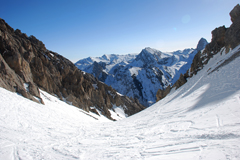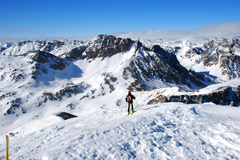 Giro Rocca Brancia, 2663 m, Colle Oserot
Point of departure : Acceglio - Chialvetta, 1475 m
Elevation gain : 1380 m
Level of difficulty : difficult
Exposure : all
Time needed : 4h (Rise)
Season : December - April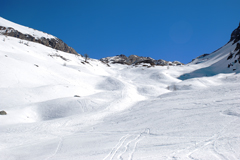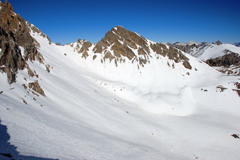 Bric Boscasso, 2589 m
Point of departure : Canosio - Preit, 1540 m
Elevation gain : 1050
Level of difficulty : moderate
Exposure : N-E
Time needed : 3h (Rise)
Season : December - March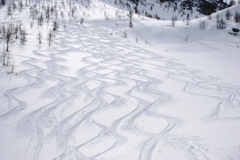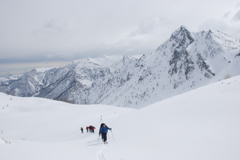 Monte Ciaslaràs, 3002 m
Point of departure : Acceglio - Chiappera - Ponte Soubeyran, 1630 m
Elevation gain : 1370 m
Level of difficulty : difficult
Exposure : SE-S
Time needed : 4h (Rise)
Season : December - May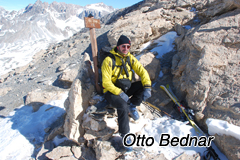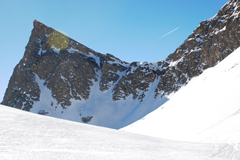 Giro Repiatetta, 2646 m
Point of departure : Acceglio - Chialvetta, 1475 m
Elevation gain : 1170 m
Level of difficulty : difficult
Exposure : all
Time needed : 3h 30 (Rise)
Season : December - April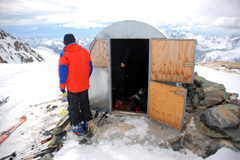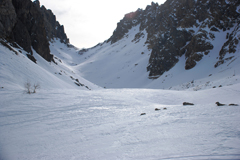 Colle d'Enchiausa, 2740 m
Point of departure : Acceglio - Saretto, 1525 m
Elevation gain : 1210 m
Level of difficulty : difficult
Exposure : N-NW
Time needed : 3h 30 (Rise)
Season : December - April