Marmora's altitude trail from the Colle d'Esischie to the Monte Buch

show more >>



Unique cultural landscape
---
On the French border, in the southwest of Piedmont, in the province of Cuneo, lies the Maira valley. It is a forgotten area of the west Alps despite the fact that it is only 100 km away from the capitol Turin. The abandoned hamlets, sunlit forests and expansive pastures make up a picture that remains in the memory of every hiker in the Maira Valley.
On your hiking tours you will see, again and again, overgrown paths and tracks, the remainders of old stone walls, chapels and churches with astonishingly beautiful frescoes in the most secluded areas. You can't help but notice that these areas must have once been a populated area. In old accounts, one can read about how the citizens of this valley worked hard to wrest their meagre existence from the earth.
As a result, the young people have nearly always moved away, especially in the mid 20th century, post-industrialization. In the community of Marmora, there are only 25 residents, spread among the 17 hamlets. In 1900, there were still over 1000. As the land was farmed less and less, acres of it reverted to pasture lands and lay fallow. This cultural landscape, which has been reclaimed by nature, emanates a certain fascination that affects each hiker.


The Maira Valley is a paradise for hikers
---
Ancient original transport and trade routes crisscross the valley. Long since the road network was levelled, centuries old yet intact stone arched bridges that yearn for passers by. Countless paths wind their way past the ruins and fade into nothing.
Former military roads lead uselessly to lonely heights. For todays's hikers, it is paradise.
"Today, there is no land more beautiful than the Valle Maira for miles and miles." Wolfgang Felder, Erlangen
"Valle Maira: rolling towards heaven on old roads…." Angelica Wagner, Vienna
"Valle Maira! Andiamo, è tempo di camminare!" Gabriele Pascoli, Ascoli-Piceno
"I'll be back again!" The most common saying from visitors of the Valle Maira.
"That fits!" Mag. Stephan Ohlboth, Innsbruck
"I am a hiker." Sviatoslav Richter, Schubert-Interpret


Season
---
Hiking season: From the end of April to the beginning of November
Ski tour season: From February to mid- April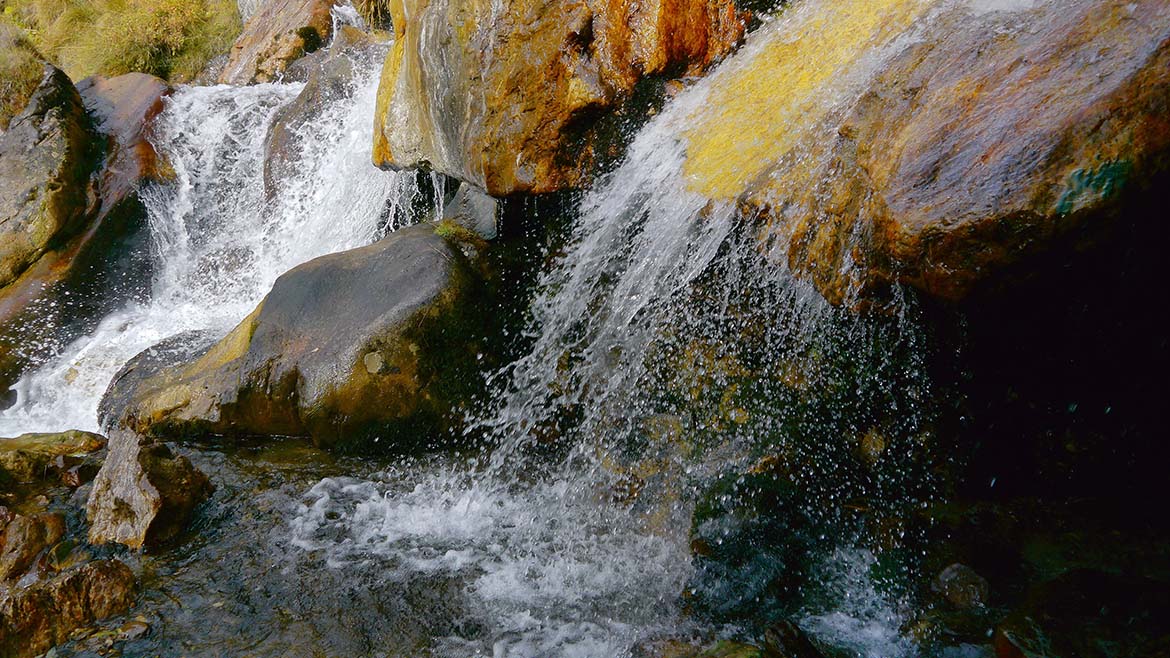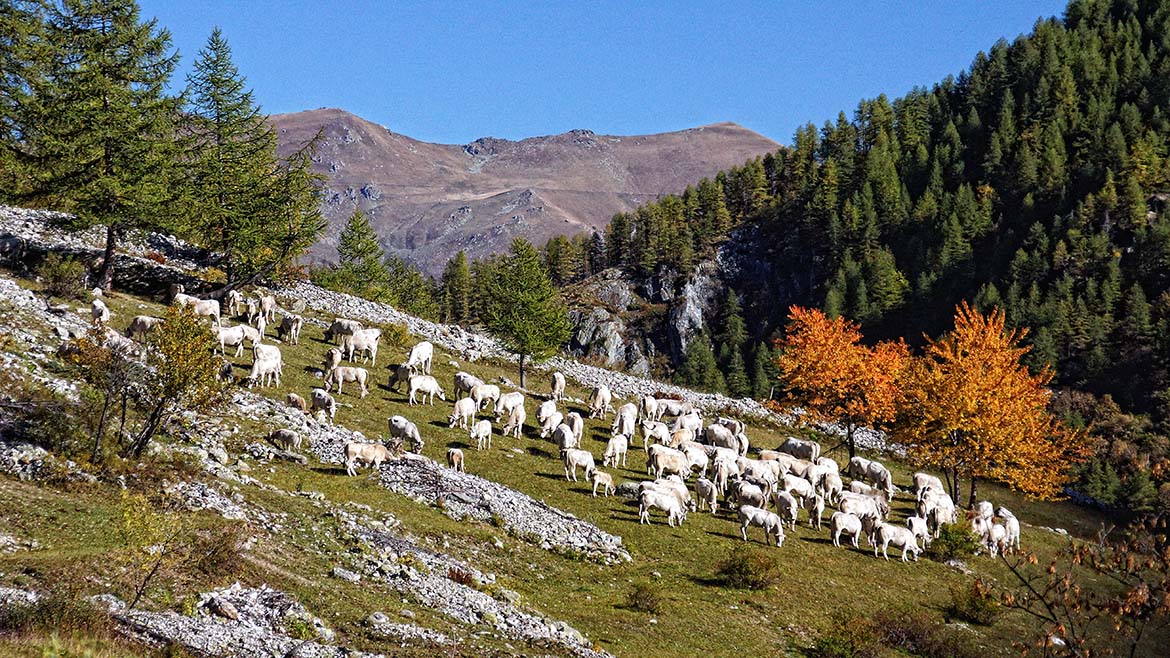 Hiking paths of the Valle Maira
---
Grande Traversata delle Alpi GTA: The alpine long-distance hiking path leads through the Maira valley.
Via Alpina: The European long-distance hiking path traverses the Maira valley.
Percorsi occitani, P.O.: This circular hiking trail connects the numerous hamlets and Alps of the Maira valley with one another.
Sentiero Cavallero, Sentiero Icardi, and Sentiero Frassati: these less travelled dream paths, with technically demanding sections, lie in the area near the French border.
200 km of former military roads want to be trod on by peace-loving people.
Myriad of forgotten, nameless paths wait to be rediscovered.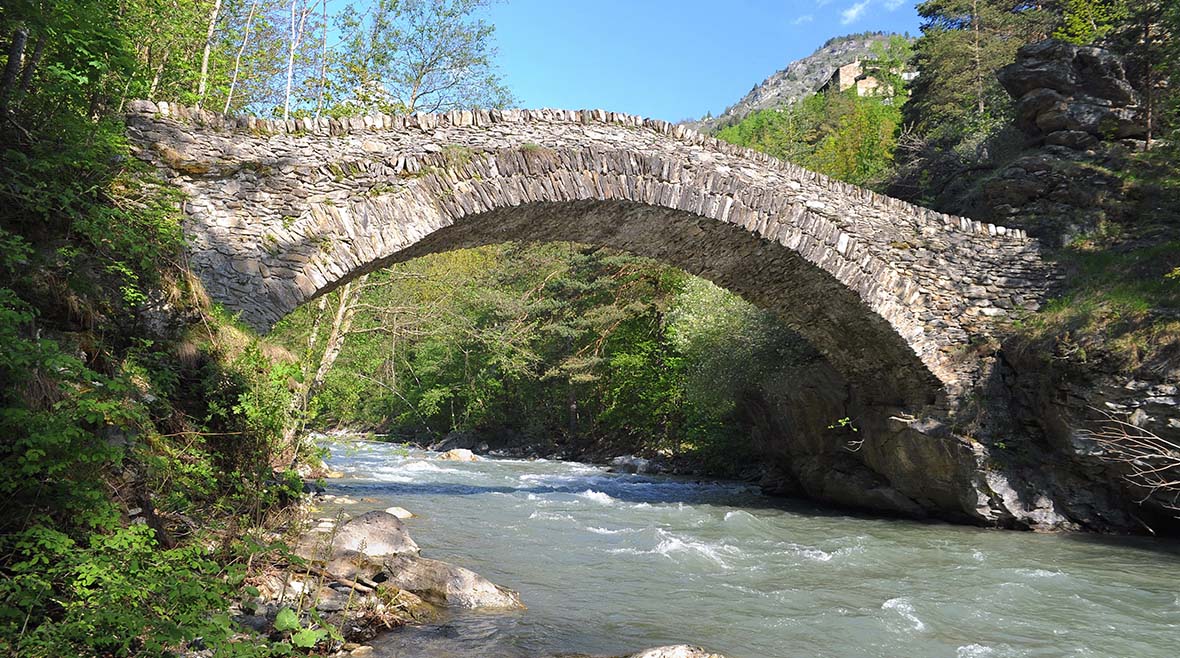 Literature for the Maira Valley
---
Through the Italian Alps – GTA Gillian Price, 2005 from Cicerone
Frischknecht: Antipasti und alte Wege;; from the Rotpunktverlag publishing company, Zürich. - www.rotpunktverlag.ch


Val Maira - ambiente, cultura, tradizioni di un'affascinante valle occitana

Area guide, current and complete (only in Italian) 320 p. 400-colour photos.
Euro 19.50
Val Maira,
Più Eventi Edizioni,
Cuneo, 2011
* Sabine Bade, Wolfram Mikuteit: Piemont, Hiking guide, 38 Tours, with GPS-files, Michael Müller Publishing, 2019, Erlangen
* VALLE MAIRA Touring map 1:25000 Escursionista, 2019, Rimini
* New: 2nd Edition Iris Kürschner, Piemont Süd, 50 Tours (German), Bergverlag Rother, Munich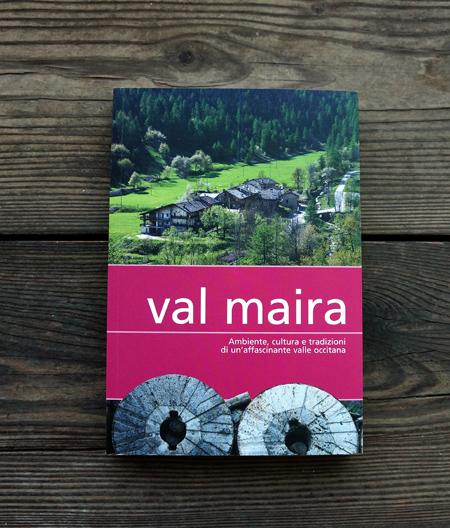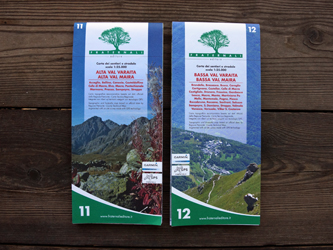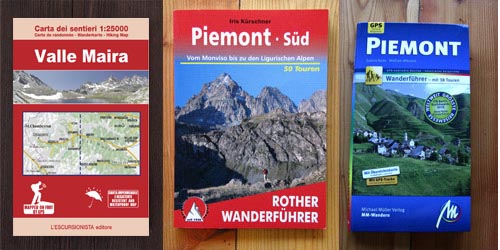 Hiking in the Maira Valley

Hiking maps
new Edition 2019
Bruno Rosano
Wandern im Valle Maira
auf Wegen und Spuren (Hiking in the Maira Valley on tracks and trails)

1:20000, tear and water-resistant The new map includes the known paths, which have been updated and that are shown in every detail and additionally, there are previously unpublished trails and vestiges of old trails, water sources and other useful information. It shows the whole Maira Valley. It is highly recommended for visitors who will be returning multiple times, as it is tear and water resistant. It is available for purchase at the Hotel Village Ceaglio.


All books are available for purchase (except Through the Italian Alps – the German version of which is available) at Ceaglio – not available for delivery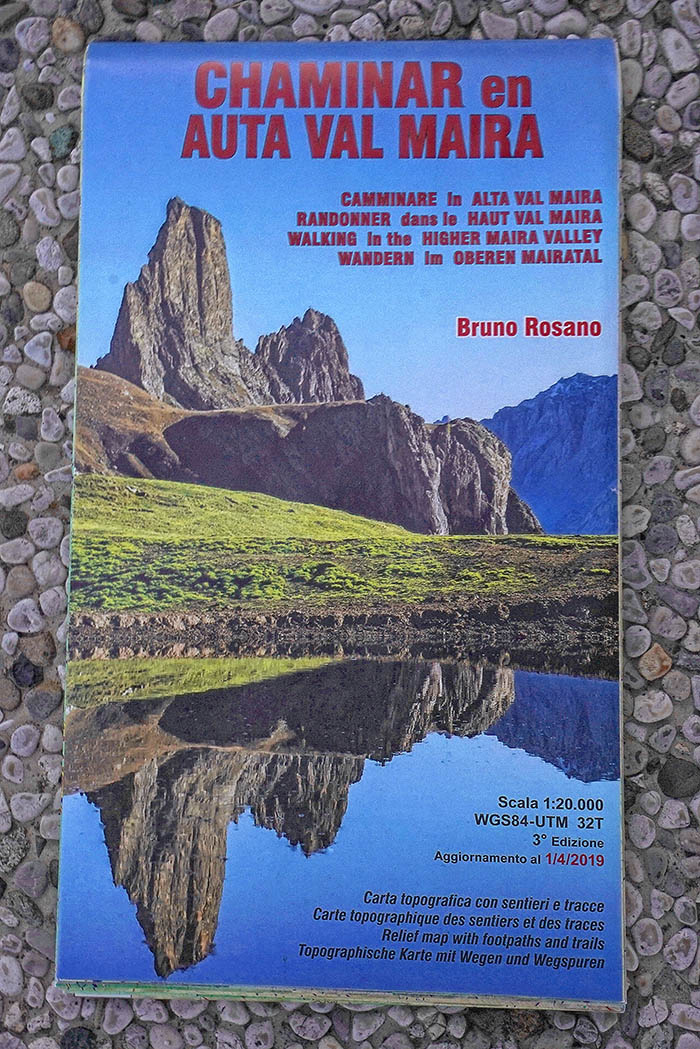 Ideal point of departure for hiking tours
Hoteldorf Ceaglio
The hamlet of Vernetti, in the community of Marmora contains the family-run Hotel Village Ceaglio.
They offer jobs to four people and are a central point of origin for hikers of the Valle Maira above. The comfortable rooms, with private showers and baths, are not found in one Hotel building. They are found spread throughout the village, in farmhouses that have been renovated true to their original style, just a few steps from the village's fountain and restaurant.

They can be found in a peaceful area 500 m from the village's centre. Ceaglio's restaurant with its numerous antipasti is worth the trip alone. The renowned "Repubblica" has called it stratospheric. (I VIAGGI di Repubblica, 1 June 2006)

Ceaglio is open from the 25rd of January to the 01th of November


Hotel Village Ceaglio Website
Important information! Marmora is a treasure in the middle of the unspoilt alpine nature. In order that it may stay that way, we respond to guests who appreciate a stay in harmony with nature. For events, there is another address.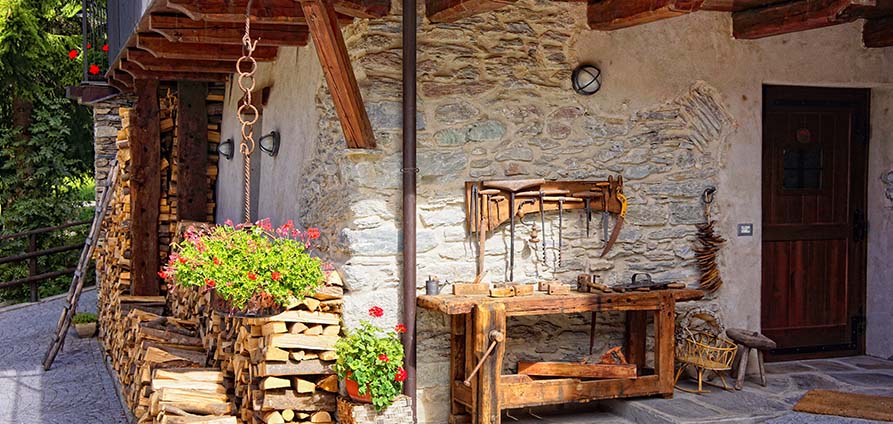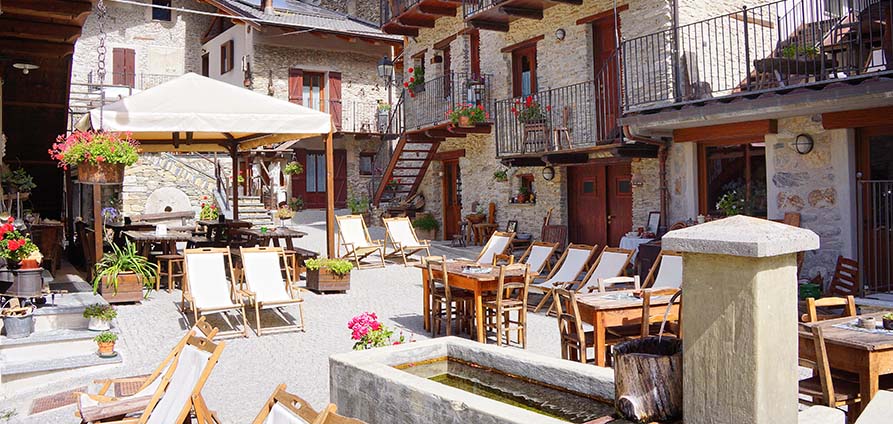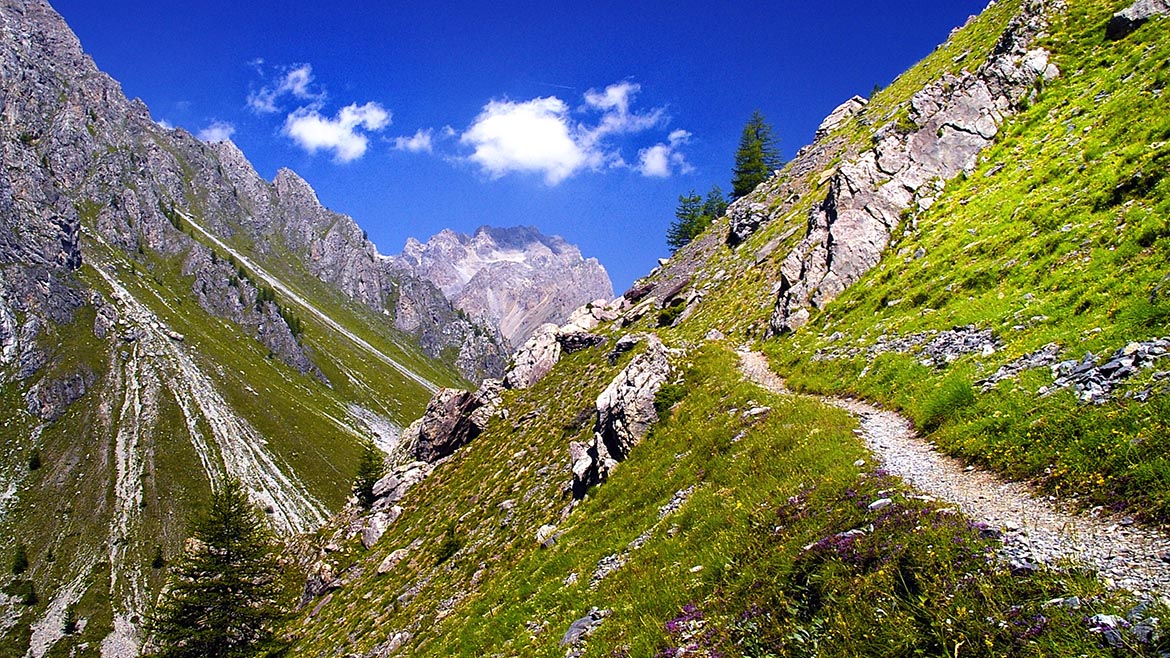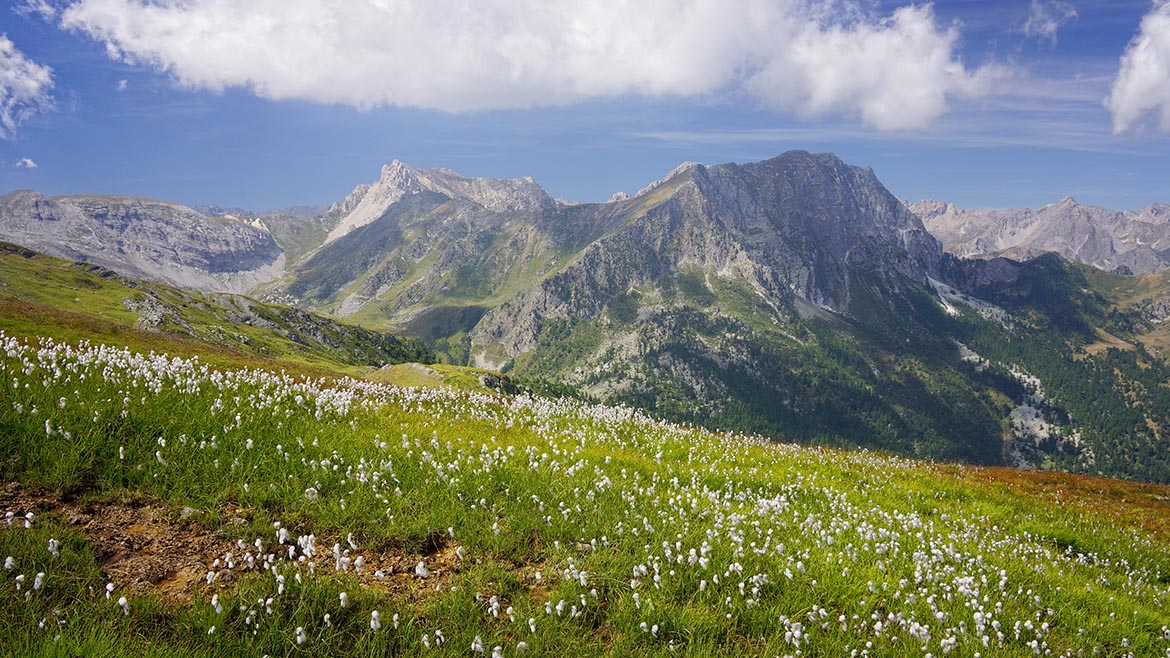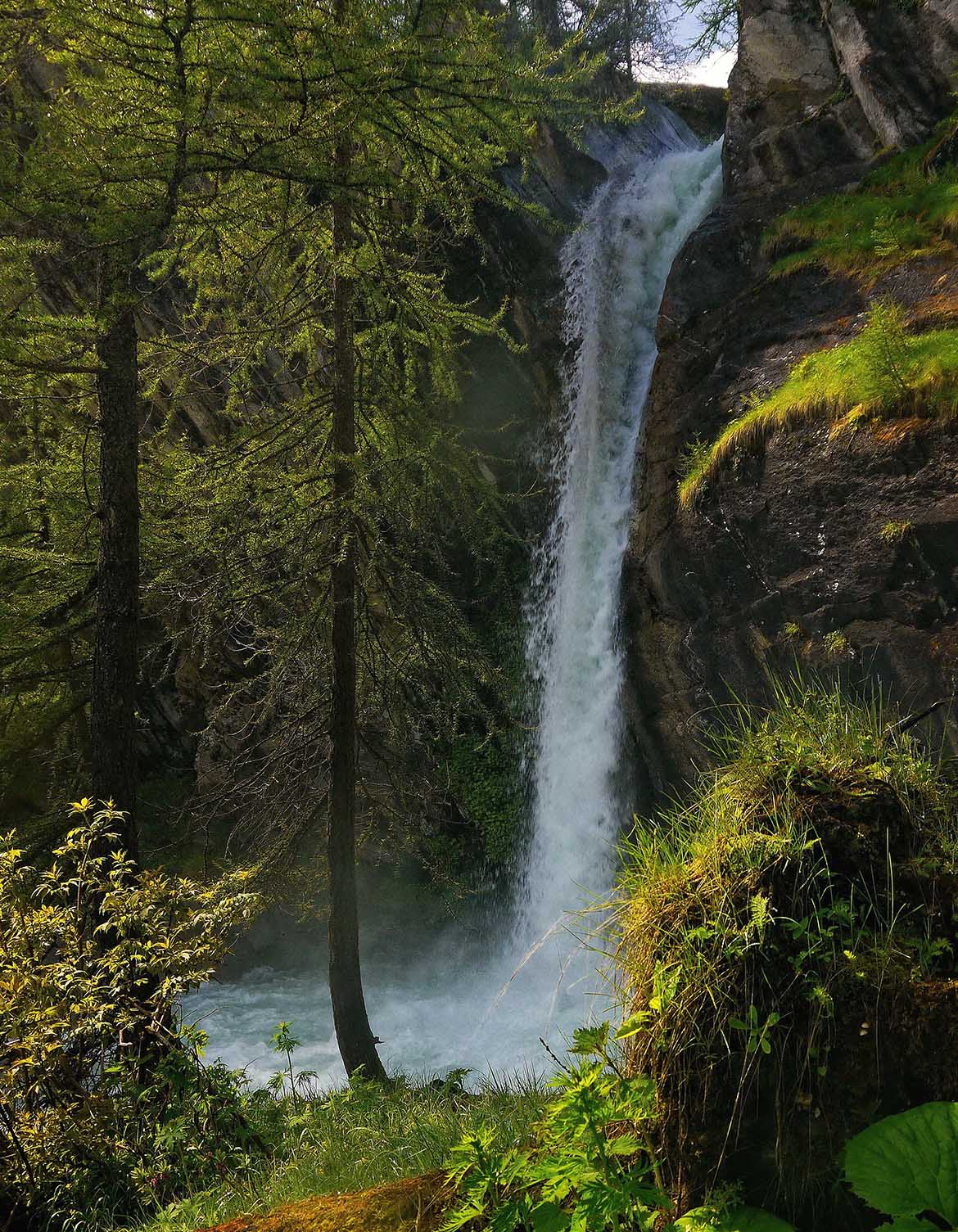 Ceaglio: customized hiking tours
---
individually combinable tours
combinable with stays at other hotels
for individuals, small groups, families with children
route descriptions, hiking maps
shuttle service to/from trail
consultation and reservation service

You book the room; the tour agenda is arranged on location, according to whim and weather. Ceaglio is the base. It is also possible to stay elsewhere, in a mountain hut for example.

Ceaglio will assist you in making the reservations. In case you arrive by car it can remain parked at the Hotel Village Ceaglio. During the tour, remember not to leave anything you may need behind at the Hotel Village Ceaglio.

Pickup and drop-off service (Shuttle Service)

Ceaglio has a shuttle service available to pick up and drop off for hiking areas that are farther away, at a reasonable price.

Less interesting stretches will be avoided thanks to regular inspections.