Climbing in the Maira Valley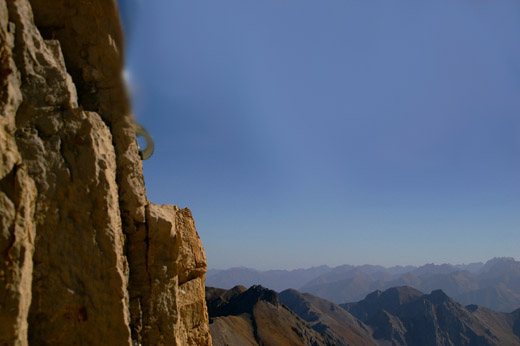 The Maira Valley is a climbing area that is relatively unknown. Nevertheless, the area offers a large variety of climbing tours. These lead through good cliffs in an uniquely beautiful environment with wonderful views.

Most tours are in the group Castello/Rocca Provenzale at the very end of the Maira Valley and at the entrance to the Maurin Valley, in the Vallone del Preit and at the Rocca la Meja on the Gardetta.

In Camoglieres, in the main valley, a via ferrata was established in 2006.
Climbing garden "Palestra del Pilone", Canosio



Opening in 2007 by Paolo Audero, Pino Clarelli and Adriana Bottero

Località: Canosio in the Vallone del Preit (a small tributary valley of the Maira Valley), 3.6 km from Vernetti, Maira Valley, Piedmont

Access: When you go on the main road from Canosio in the direction of Preit, you will find 1.8 km after Canosio a votive place on the right side of the road. 200 m further you can leave your car. From there, follow the red trail markers. It's a three-minute walk to the foot of the wall. It is accessible all year round.

Short description: About 20 routes in craggy rock (Quartzite), Length: 30 – 90 meters, Level of difficulty: 4+ - 6 a. The name and the level of difficulty of each route are written at the foot of the wall. All routes are secured with bolts. Best time: April to October.

Route sketches are available in the Pensione Ceaglio (only available on-site, we do not mail them).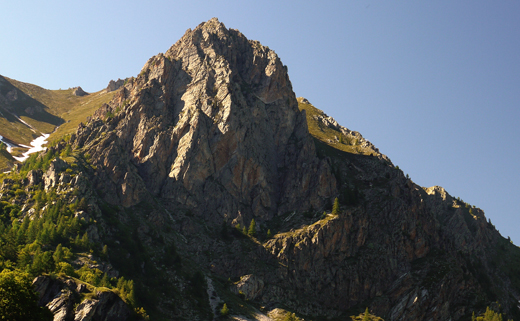 Bric Balacorda - Vallone del Preit
Rocca la Meja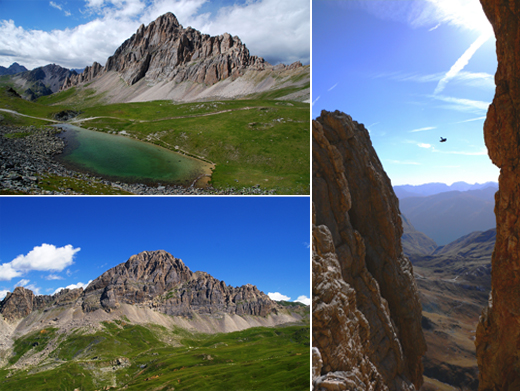 The Maira Valley's "local mountain" Rocca la Meja (2841 m) that resembles the Dolomites is located on the edge of the geologically interesting plateau of the Gardetta. It offers numerous climbing routes in the altitude between 2400 and 2841 m, from easy to medium difficult, all of them with a fantastic panorama.

Start: Colle della Margherina, 2400 m, 23.5 km from Vernetti, 1.5 km from the barrack ruins of the Colle della Bandia


New climbing guide book: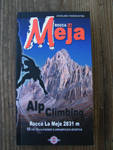 Livio Belliardo, Francesco Bottero

Rocca la Meja
50 vie tra alpinismo e arrampicata sportiva

available in the Pensione Ceaglio
Castello-Provenzale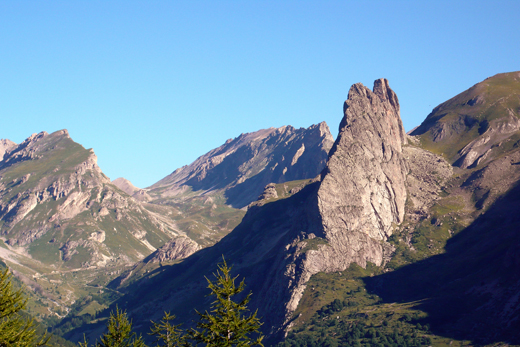 The group consists of four main peaks, from south to north: Rocca (Croce) Provenzale (2402 m), Punta Figari (2345 m), Torre Castello (2448 m) and Rocca Castello (2452 m).

The rock is made of compact Quartzite and is full of fissures.

Location: Chiappera (1623 m), upper part of the Maira Valley, 20 km from Vernetti

Access: The group is above the village and is highly visible.

Short description: around 100 routes in the compact rock (Quartzite) through mostly vertical walls of up to 450 meters length. Level of difficulty from easy to 7 a. Detailed route descriptions are available in the Pensione Ceaglio (only available on-site, we do not mail them).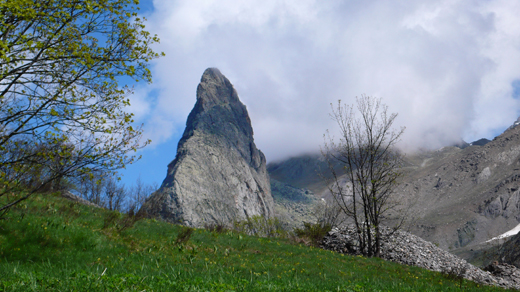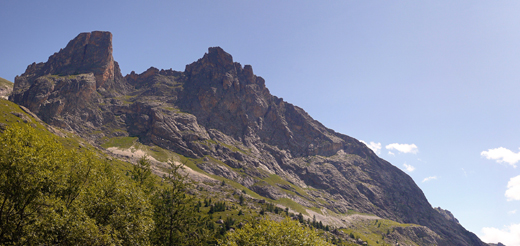 Castello Provenzale Western flank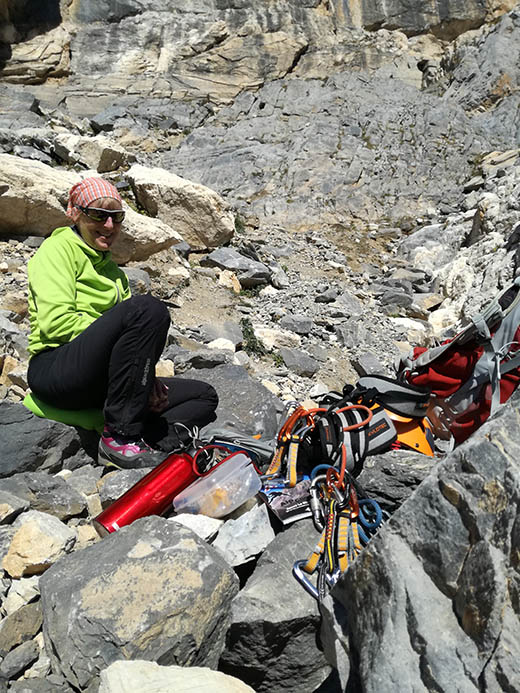 Castello Provenzale - Olaf and Ute Reinhardt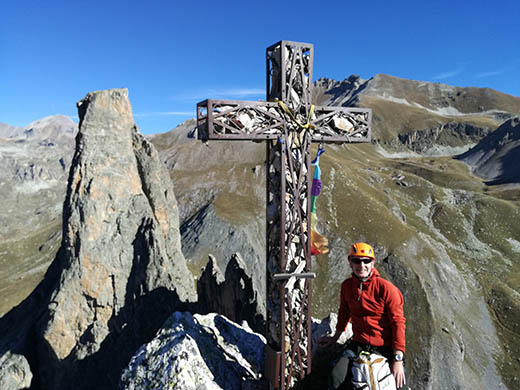 Castello Provenzale - Olaf und Ute Reinhardt

Via Ferrata Camoglieres

Rope-lined trail.

Location: Camoglieres (992 m), Maira Valley, 10 km from Vernetti

Access: The via ferrata is situated above the hamlet Camoglieres. Marked by signs: "Via Ferrata"
Climbing guide
Italian / English - L'escursionista editore - Luca De Giorgi / Renato Botte